Giclée prints
Archival prints of your images
From only £6 inc. delivery in 1-3 working days. Priority service within 48 hours.
Giclée (pronounced zhee-clay) is a fine art term describing high quality, short-run prints. Often used to make reproductions of artwork, it's the ultimate way to print your images for a gallery or just home.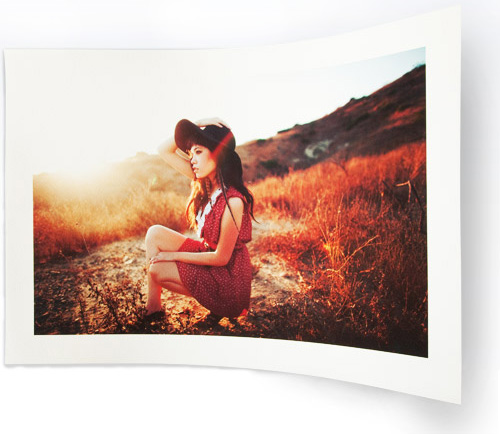 Professional Giclée Printing
We print our Giclées using the finest quality Illford, Harman, Fotospeed and Hahnemuhle papers and the latest professional vivid archival inks.
Our gallery quality Giclee prints are perfect for photographers and artists looking for professional, great value large format prints with an easy to use upload system.
1440 dpi, 8-colour pigment ink system
Giclée printing is done at 1440 dpi (dots per inch) using an 8-colour pigment ink system which means sharper, more detailed prints and a more impressive colour gamut.
Our 3 level black ink technology means better grey balance, impressive mid-tones and eliminates colour casts for true black & white reproduction.
The finest archival papers available
We have selected some of the finest quality, acid free papers for our Giclée prints. They have excellent archival properties and are capable of reproducing images at a very high print resolution, from a 5 x 7" right up to A0 giclee prints and panoramics.
Illford Pearl – 255gsm
A world renowned name in photographic papers. A beautiful pearl finished paper giving a traditional photographic feel and handsome sheen, holds good detail and vibrant colour. Photos appear bright and punchy - prices start from £7 inc. tax and delivery.
Fotospeed Matt Ultra – 240gsm
This is an exceptional ultra smooth matt paper, it gives great optical image density and sharpness. This paper holds surprisingly vivid colours and offers fantastic results for photographers - prices start from £7 inc. tax and delivery.

Hahnemuhle Baryta – 320gsm
A paper that closely matches the full gloss finish you get from analogue labs. It gives high density and detail particularly for black and white prints.
Hahnemuhle Photorag – 308gsm
A first-class medium & heavy duty art paper with a textured, fibrous finish. This produces a luxurious and unique print with less vivid and more subtle colours. The natural look and feel of this paper is popular with our trade customers and professionals, it is often used for art reproductions - prices start from £8 inc. tax and delivery.

Your giclee prints colour matched to perfection
All our systems are profiled for accurate colour reproduction on all our professional papers and large format prints.
You can be confident that your giclee prints will consistently show a good tonal range, high density and colour vibrancy.
We are an approved member of the Fine Art Trade Guild and print to the standards they set out for professional giclée printers.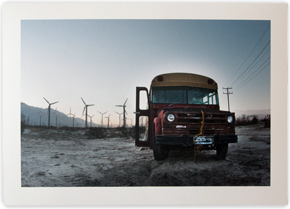 Full frame or bordered printing from 5 x 7" up to A0
We print your photos and image reproductions in standard sizes, panoramic formats and A sizes right up to 40" x 60" and A0.
You can choose to print your photos edge to edge or with a white, black or coloured border with no additional cost.
The most intuitive upload system and online preview
Creating your giclee print is easy and fun. Upload your images on our website, then choose your desired position, crop and border.
The virtual living room lets you preview your image with the choices you've made.